Extrav­a­ganza
YOUR LITTLE PIECE OF FETISH
A night beyond the norm: You want to spend the night at the side of a big cat and risk a scratch? You know the usual types of games, but this time it should be even more intense? Get out of every­day life, leave every­thing you know behind. Debauch­ery, unleashed lust …
Capti­vate me like my appear­ance capti­vated you from day one. Fixing me like my eyes have fixed you since our first drink at the bar.
Put a collar on me and set the direc­tion on the leash. My deepest longing and great­est poten­tial for pleasure lies in being able to devote myself completely to an experi­enced, dominant gentle­man. I have a large arsenal of toys such as restraints, collars and spreader bars. In this constel­la­tion, attend­ing an event like the Night of the Masks, which is supposed to be like "Eyes Wide Shut", would certainly be a fulfill­ment for both of us.
I reserve the right to choose who I want to be dominated by.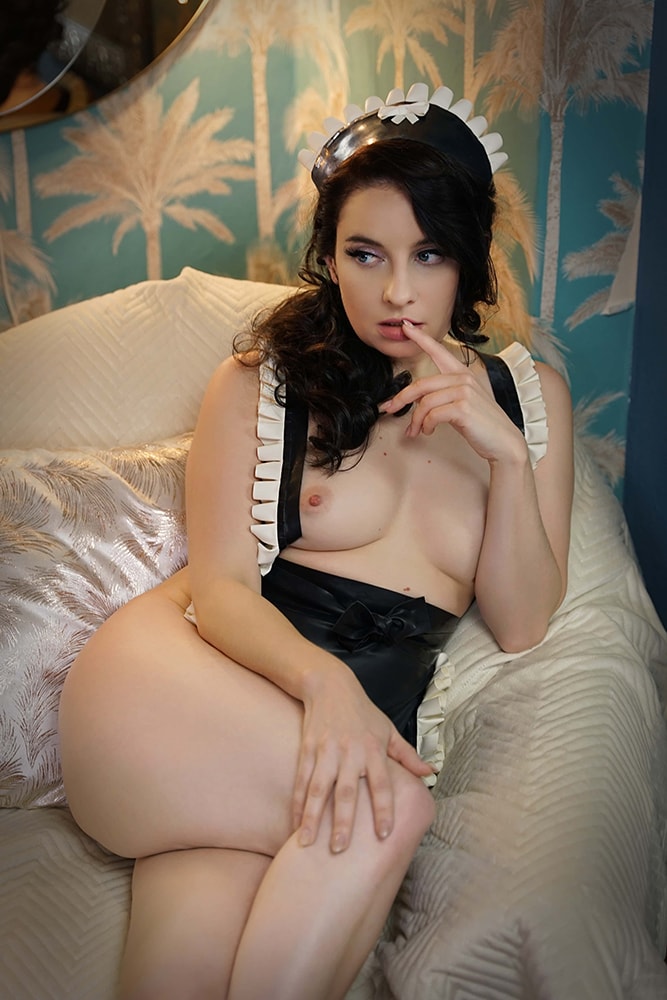 Or would you like to completely relin­quish control yourself? Worship me, idolize me and be completely at the mercy of my favor. You only see shadows and movements through the satin mask, your sense of smell sharp­ens and warm, pleas­antly scented oil flows over your aroused body. You begin to let yourself go and immedi­ately feel differ­ent stimuli on your skin. Rough and silky, glowing and icy, soft and hard. You will inevitably get goose­bumps… I quickly relieve the sweet pain of the hot drops of wax with teasing kisses and my virtu­oso tongue.
If you let me play with you, you can be sure that I will guide you sensi­tively to every next step. It can range from pamper­ing with one of my many dilators or anal plugs to penetra­tion with a strap-on (pegging). Of course I also bring nipple clamps and shack­les. Please let me know in good time so that I can prepare and pack all the toys you want.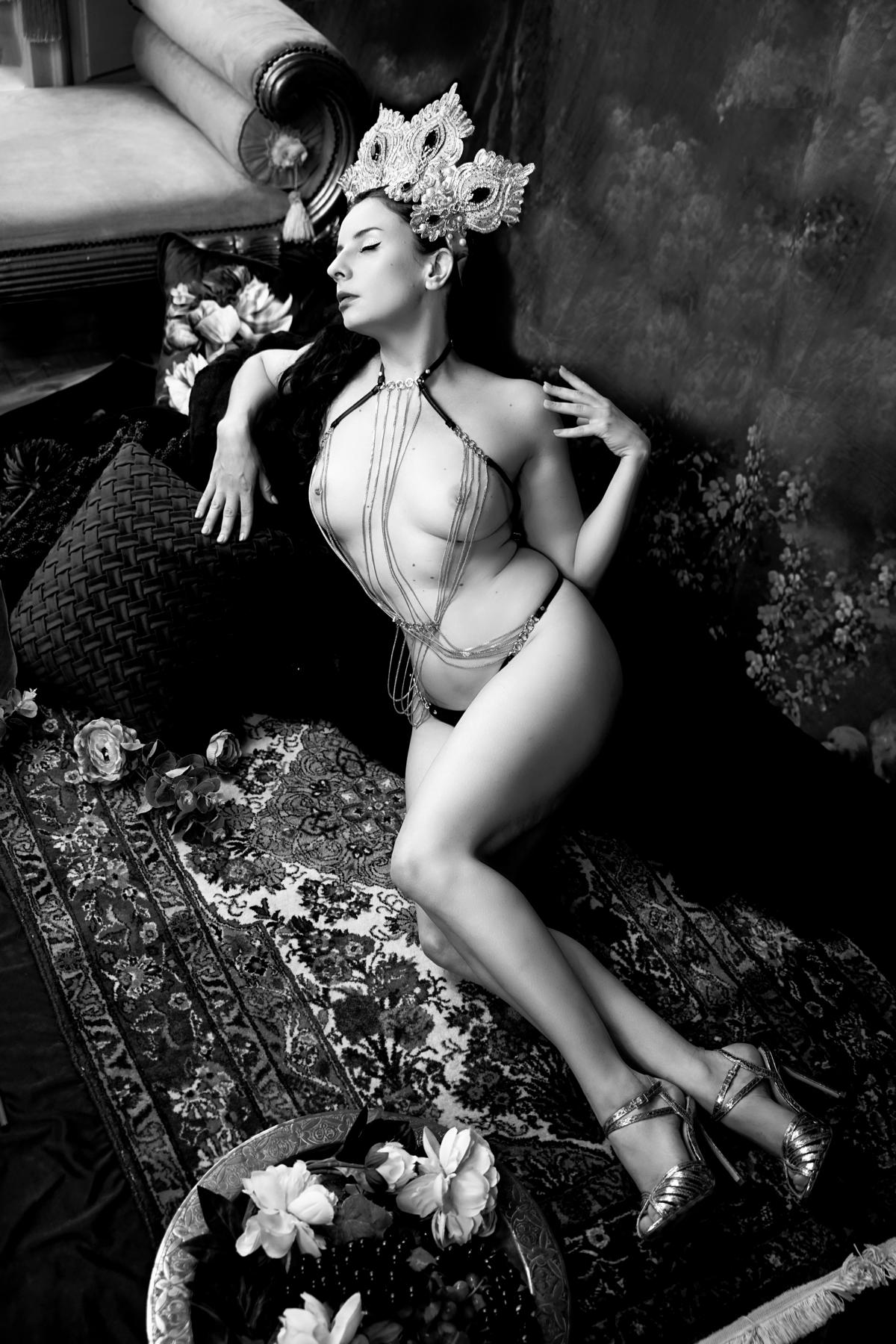 Or do you share the joy of frivo­lous going out with me, without strict role alloca­tion — just having a lot of fun in the open atmos­phere and provoca­tive outfits?
Parties like the KitKat Cologne and the Kinky­beats, as well as the Kitkat Club in Berlin are like a home for me, corsets, latex and catsuits like my second skin.
We enter the club … You still feel insecure in your clothes, but when you feel the looks that rest on me and my tight latex dress, a proud smile flits over your lips. On this evening I am only there with you and for you. I'm yours today
The follow­ing applies to the others present: only look, do not touch. At least until we change our minds…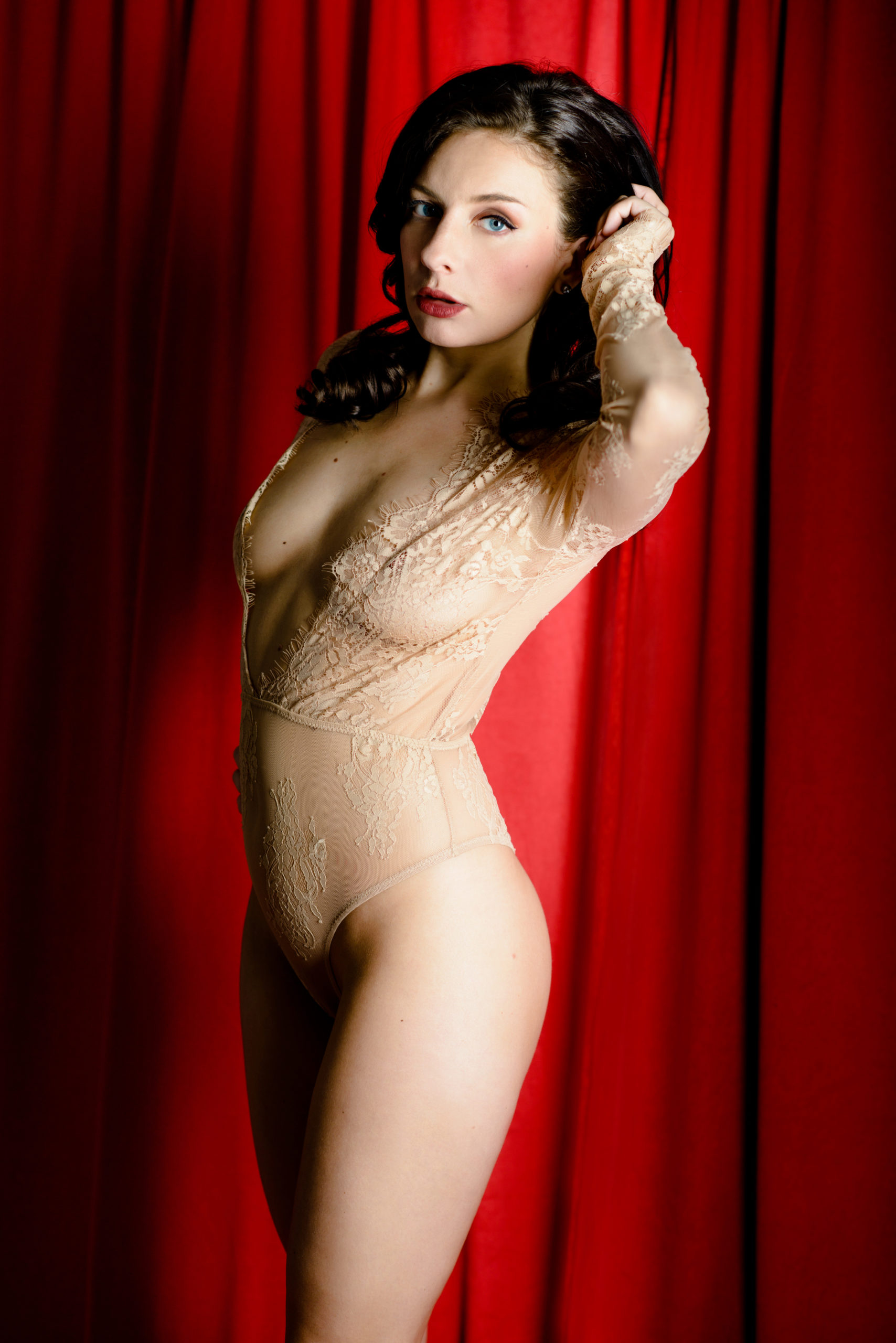 Danger — if you try to avoid it, it has already defeated you!
Other wishes?
ENJOY MY DIVERSITY
Insights
LET YOURSELF BE ENCHANTED